Full-Service Art Restoration You Can Trust
A natural disaster in your home can cause serious damage to the artwork on your walls and shelves. From paintings to photographs, we understand the sentimental ties that you have with your family's artwork. Not only are these pieces sentimental, but they can also be worth a great deal of money. Our Blue Kangaroo Packoutz restoration specialists are trained and experienced in art recovery. Our proven cleaning and restoration methods are extremely gentle while also being effective. Not only do we offer specialized artwork restoration, but our Raleigh team also offers custom art framing and matting services.
Art Framing Services
The right frame for your art can make all the difference. At Blue Kangaroo Packoutz, we are proud to offer customized framing for artwork of all shapes and sizes. Trust Blue Kangaroo Packoutz of Raleigh to find the frame that was made for your artwork.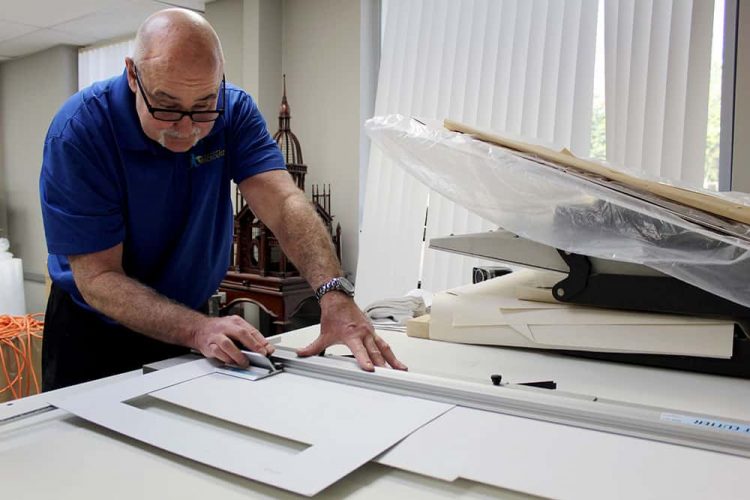 Art Cleaning Services
For top-tier art cleaning services, homeowners in Raleigh, Cary, Apex, and the surrounding areas trust Blue Kangaroo Packoutz of Raleigh. Our team of experts uses a range of minimally invasive cleaning methods, such as ionized air washing, particle removal sponges, and enhanced deodorizing techniques to completely restore your precious artwork.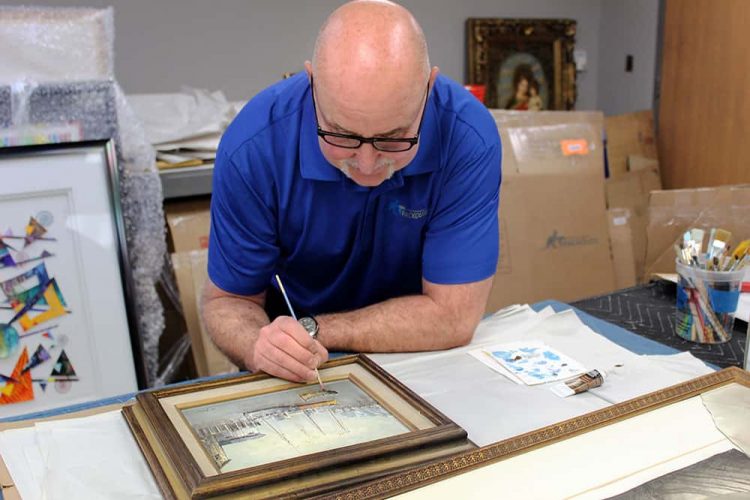 Art Restoration Services
If your artwork has been damaged, turn to the professionals at Blue Kangaroo Packoutz of Raleigh. Our specialists are trained in a wide variety of art mediums and constructions to ensure that your artwork receives the quality attention that it deserves. You can relax when your art is in the skilled hands of Blue Kangaroo Packoutz.
For more information on what Blue Kangaroo Packoutz has to offer, visit our main services page.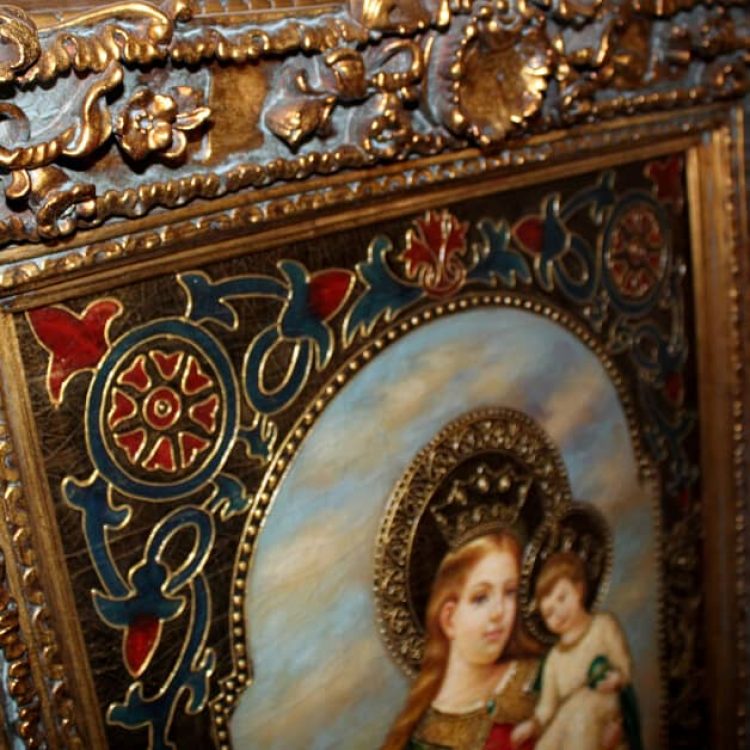 The Blue Kangaroo Packoutz Process
When your family has been through a disaster, it is normal to be concerned about your priceless artwork. That's why we've created our customer-focused restoration process that keeps you involved every step of the way.
Initial Assessment

A professional team member will assess your artwork to determine if they can be salvaged and restored.

Packout & Inventory

Salvageable pieces are carefully packed onto our trucks and entered into our private and secure digital tracking system.

Processing

Your artwork is cared for by our cleaning and restoration specialists. We methodically check, clean, restore, and revitalize each piece.

Storage

Throughout the entire restoration process, your art is protected in our climate-controlled warehouse.

Packback

Our team will carefully deliver and restore your items to their rightful place in your home.
Success
Stories
WHAT MAKES US DIFFERENT THAN YOUR Average Restoration Company?
Service TITLE

Lorem ipsum dolor sit amet, consetetur sadipscing elitr, sed diam nonumy eirmod tempor invidunt ut labore et dolore magna aliquyam erat, sed diam voluptua…

Service TITLE

Lorem ipsum dolor sit amet, consetetur sadipscing elitr, sed diam nonumy eirmod tempor invidunt ut labore et dolore magna aliquyam erat, sed diam voluptua…

Service TITLE

Lorem ipsum dolor sit amet, consetetur sadipscing elitr, sed diam nonumy eirmod tempor invidunt ut labore et dolore magna aliquyam erat, sed diam voluptua…

Service TITLE

Lorem ipsum dolor sit amet, consetetur sadipscing elitr, sed diam nonumy eirmod tempor invidunt ut labore et dolore magna aliquyam erat, sed diam voluptua…

Service TITLE

Lorem ipsum dolor sit amet, consetetur sadipscing elitr, sed diam nonumy eirmod tempor invidunt ut labore et dolore magna aliquyam erat, sed diam voluptua…

Service TITLE

Lorem ipsum dolor sit amet, consetetur sadipscing elitr, sed diam nonumy eirmod tempor invidunt ut labore et dolore magna aliquyam erat, sed diam voluptua…