Covering All of Your Contents Packout & Inventory Needs
After a disaster, you need a restoration company that you can count on. Backed by over 70 years of experience, your valuables are safe in the hands of Blue Kangaroo Packoutz of Raleigh. We offer unmatched content restoration services to customers in Raleigh, Apex, Cary, and the surrounding communities. Our team will work with you, your contractor, and your insurance company to ensure that you are taken care of throughout the entire process. At Blue Kangaroo Packoutz, we are committed to helping Raleigh homeowners when they need it most.
Contents Packout Services
When it comes to caring for your personal belongings, we take our job very seriously. Our Raleigh team is detail oriented, careful, and respectful. You can rest assured knowing that Blue Kangaroo Packoutz will pack your items in an orderly and efficient manner.
For more information on what Blue Kangaroo Packoutz has to offer, visit our main services page.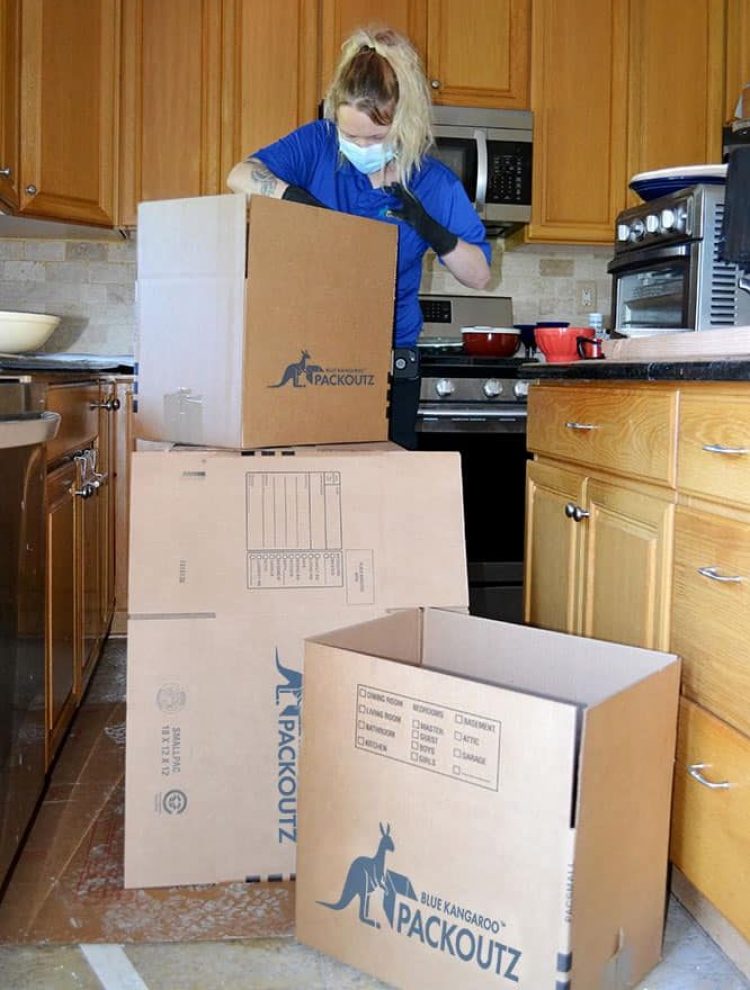 Contents Inventory Services
At Blue Kangaroo Packoutz, we have a reputation for going the extra mile for our customers. Our customized inventory service allows you to keep track of your items throughout the entire restoration process. From the beginning packout stage to the final unpacking, your items are always accounted for and able to be located at a moment's notice.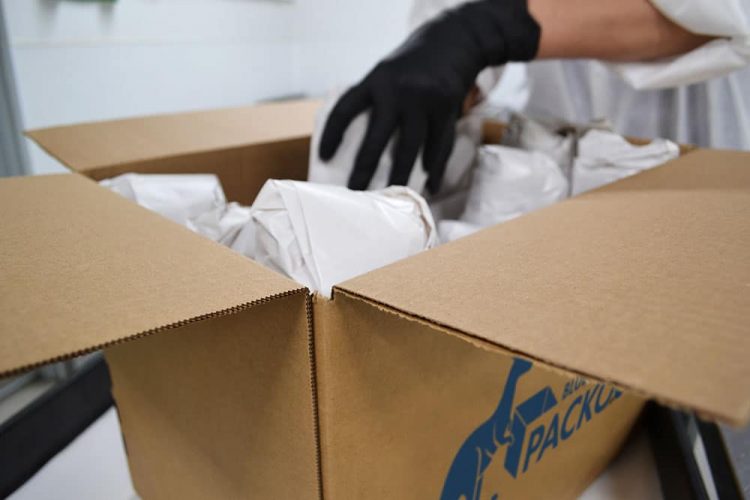 The Blue Kangaroo Packoutz Process
If your home has been damaged by a fire, flood, or any other type of disaster, it's normal to be concerned about your personal items. That's why we are dedicated to keeping you informed throughout every step of the restoration process. Our Raleigh team is committed to making the restoration process as smooth as possible for you and your family until you are able to move back home.
Initial Assessment

One of our highly-trained team members will assess each individual item to determine if restoration is possible.

Packout & Inventory

Salvageable items are carefully packed onto our trucks and entered into our industry-leading tracking system.

Processing

Items are cared for by our cleaning and restoration specialists. We carefully check, clean, repair, restore, and revitalize each item.

Storage

Throughout the entire restoration process, your personal items are safe and secure in our climate-controlled warehouse.

Packback

Our Raleigh team will deliver, unbox, and carefully place your items in their original location.
Success
Stories
WHAT MAKES US DIFFERENT THAN YOUR Average Restoration Company?
Service TITLE

Lorem ipsum dolor sit amet, consetetur sadipscing elitr, sed diam nonumy eirmod tempor invidunt ut labore et dolore magna aliquyam erat, sed diam voluptua…

Service TITLE

Lorem ipsum dolor sit amet, consetetur sadipscing elitr, sed diam nonumy eirmod tempor invidunt ut labore et dolore magna aliquyam erat, sed diam voluptua…

Service TITLE

Lorem ipsum dolor sit amet, consetetur sadipscing elitr, sed diam nonumy eirmod tempor invidunt ut labore et dolore magna aliquyam erat, sed diam voluptua…

Service TITLE

Lorem ipsum dolor sit amet, consetetur sadipscing elitr, sed diam nonumy eirmod tempor invidunt ut labore et dolore magna aliquyam erat, sed diam voluptua…

Service TITLE

Lorem ipsum dolor sit amet, consetetur sadipscing elitr, sed diam nonumy eirmod tempor invidunt ut labore et dolore magna aliquyam erat, sed diam voluptua…

Service TITLE

Lorem ipsum dolor sit amet, consetetur sadipscing elitr, sed diam nonumy eirmod tempor invidunt ut labore et dolore magna aliquyam erat, sed diam voluptua…