Your Furniture—Home Goods—Upholstery—Art—Life Restored.
When disaster strikes, you need a team you can trust. Blue Kangaroo Packoutz of SE Michigan will always have your back when managing and restoring your personal belongings. Our comprehensive restoration process handles everything from assessment to packout to putting it all back where it belongs so you can focus on getting your life back on track. Our Sterling Heights restoration professionals have the tools and knowledge necessary to ensure every item is cared for as if it were our own.
Macomb Township
Mt Clemens
Sterling Heights
Livonia
Bloomfield
& Surrounding Areas
Ann Arbor
Belleville
Detroit
Sterling Heights Contents Packouts & Inventory
Blue Kangaroo Packoutz of SE Michigan goes above and beyond when caring for your items. Our state-of-the-art electronic inventory system gives you peace of mind knowing where your items are during the restoration process. From the initial packout stage to the final unboxing, we keep track of your valuable contents every step of the way.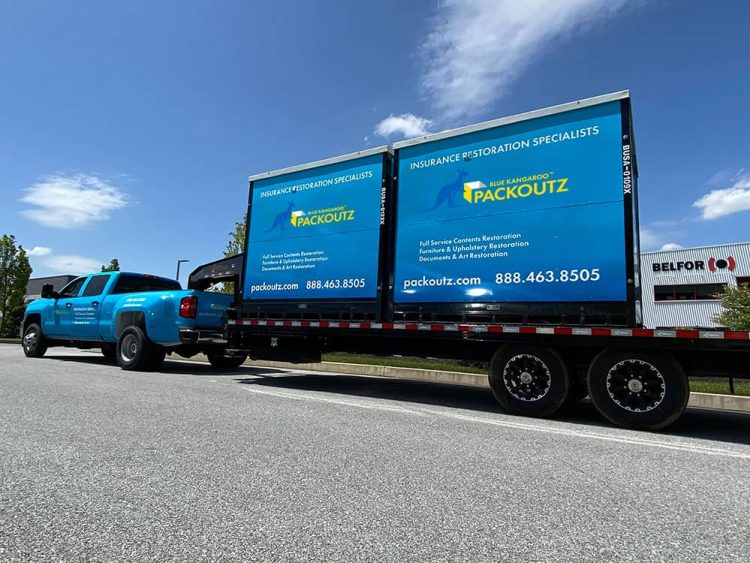 Contents Cleaning & Restoration
Contents restoration and cleaning services are our bread and butter. Blue Kangaroo Packoutz works diligently and carefully to clean your damaged items. When your valuables are in our hands, you can trust our many years of experience, the latest tools and technology we use, and our attention to detail. Customers in Sterling Heights, Macomb Township, Bloomfield, and the surrounding areas can always depend on us for a job well done.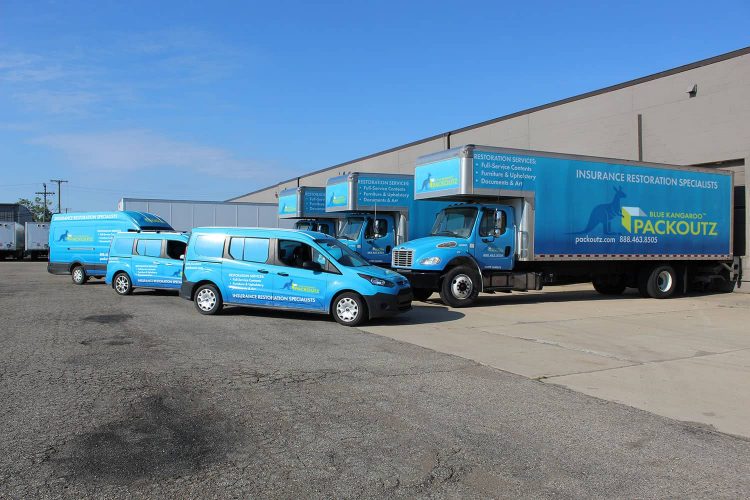 On-Site Contents Services in Sterling Heights
Blue Kangaroo Packoutz of SE Michigan offers convenient and accessible solutions to store your items on-site while your home or property is being restored. Our convenient, cost-effective onsite content storage is available to customers in Sterling Heights, Macomb Township, Bloomfield, and the surrounding areas.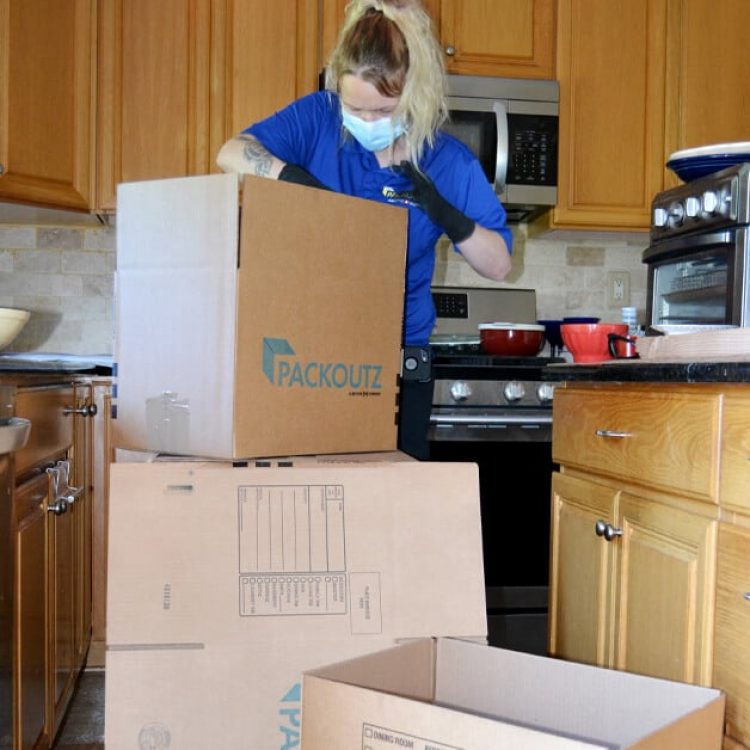 Electronics Restoration
We understand how important electronic devices and appliances are to our daily living activities. We also know how expensive replacements can be. That's why Blue Kangaroo Packoutz offers expert repair and restoration services for electronic devices and appliances to customers in Sterling Heights, so you don't have to spend more money on costly alternatives.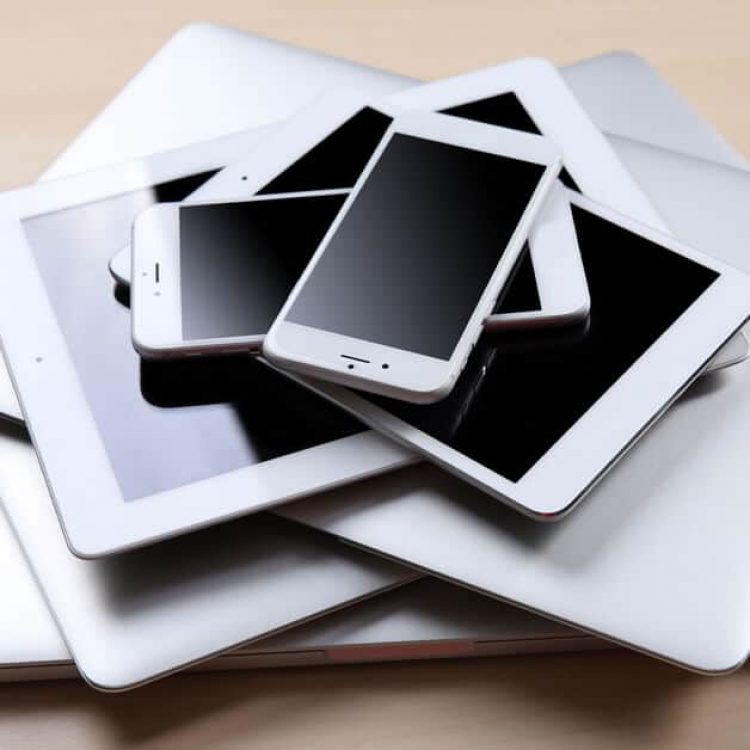 Document Cleaning & Restoration
If your important documents have suffered water, fire, or smoke damage, be sure to call Blue Kangaroo Packoutz of SE Michigan immediately. If treated in time, our proven restoration method can restore or recover most of your documents.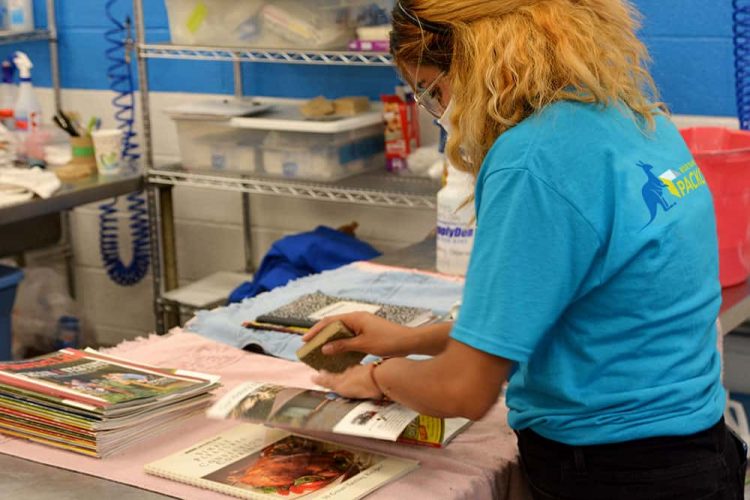 Sterling Heights Furniture Reupholstery & Refinishing
After damage has occurred, it's important to choose an experienced and skillful team of professionals to reupholster your prized furniture. Blue Kangaroo Packoutz offers best-in-class reupholstery services to bring new life to damaged furniture including sofas, chairs, pillows, and more.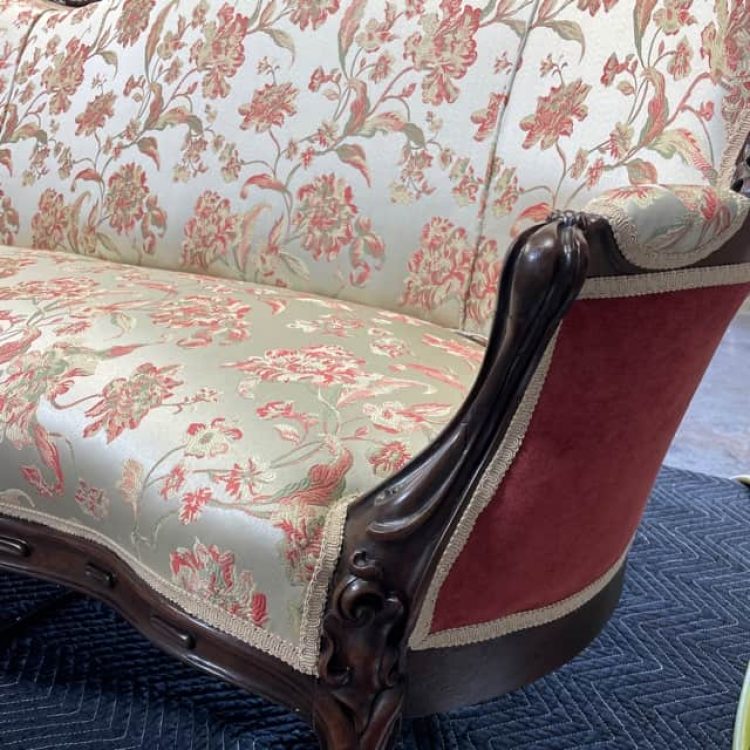 Antiques Restoration & Refinishing
Antique refinishing and restoration requires special care. Our team of antique restoration experts have been highly trained to handle every detail with our gentle yet effective cleaning methods. You can trust Blue Kangaroo Packoutz of SE Michigan to always give your valuables the delicate care they deserve.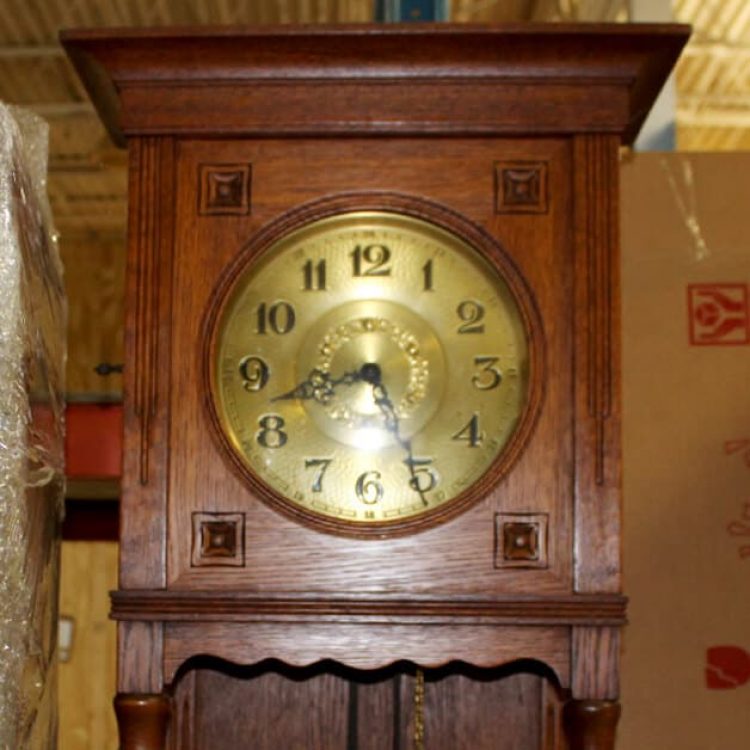 Art Framing, Cleaning & Restoration
Art is more than just prints or what hangs on your walls — it could be sculptures or figurines, and Blue Kangaroo Packoutz can help with all of it. With appropriate treatment, many pieces of art can be restored. We offer minimally invasive artwork cleaning and restoration procedures to maintain the integrity of your art pieces.