Please meet Luis Balmaceda and Josue Iniguez owners of Blue Kangaroo Packoutz of Denver.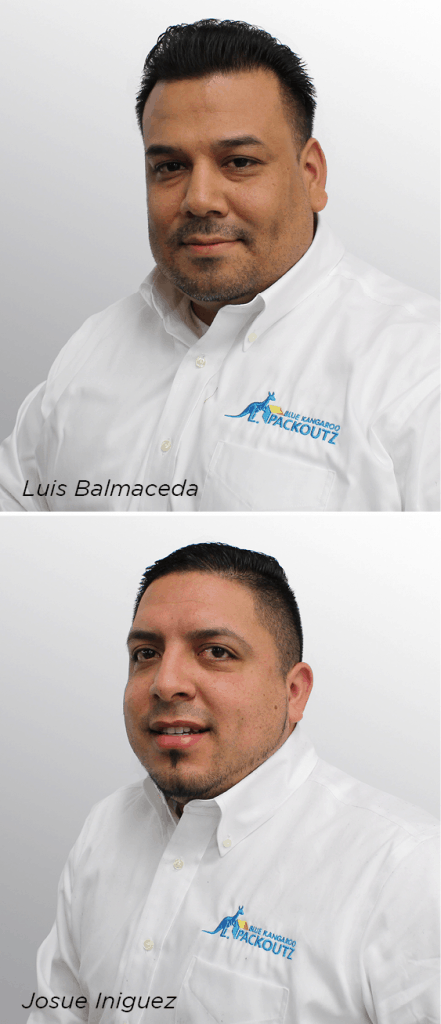 Luis has owned and operated a successful 1-800 WATER DAMAGE franchise for several years and recently welcomed Josue as his business partner. Luis and Josue became very interested in the new opportunity when BELFOR Franchise Group announced the addition of Blue Kangaroo Packoutz to their reputable family of brands. They noticed a high demand for these services in their area, which secured plenty of confidence to join the Blue Kangaroo Packoutz family.
Luis and Josue were excited to open their new Blue Kangaroo Packoutz of Denver business in Denver, CO. Josue is the general manager and Luis manages estimating and project coordination. Blue Kangaroo Packoutz of Denver provides full-service contents cleaning and restoration to Denver, Colorado and nearby cities.
Luis and Josue can be reached at luis.balmaceda@bkpackz.com, josue.iniguez@bkpackz.com or by phone at 303-415-2277.