Full-Service Art Restoration You Can Trust
Art is more than just prints or what hangs on your walls—it could be sculptures or figurines, and Blue Kangaroo Packoutz can help with all of it. With the appropriate treatment, many pieces of art can be restored. We offer minimally invasive artwork cleaning and restoration procedures to maintain the integrity of your pieces art. We also do custom matting and art framing services to give a fresh look to your items.
Art Framing Services
Blue Kangaroo Packoutz offers custom framing services for artwork of all shapes and sizes. Contact one of our locations to select and customize your perfect frame.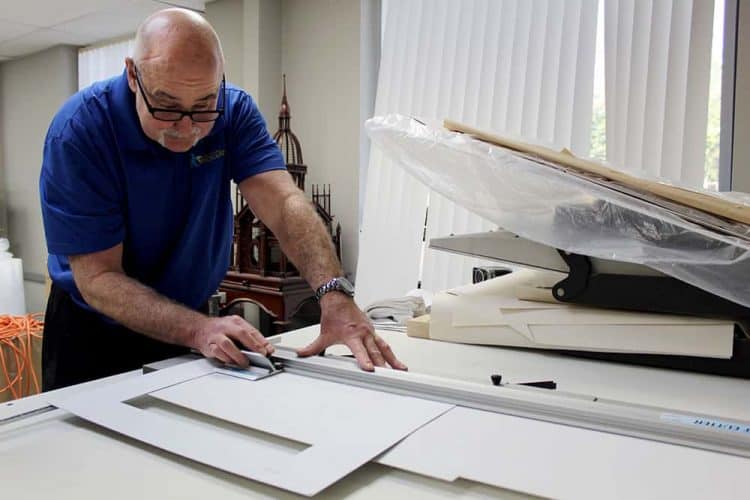 Art Cleaning Services
Our art cleaning process includes state-of-the-art cleaning methods such as particulate removal sponges, ionized air washing, and a variety of deodorization techniques. We carefully clean each piece with special care and attention.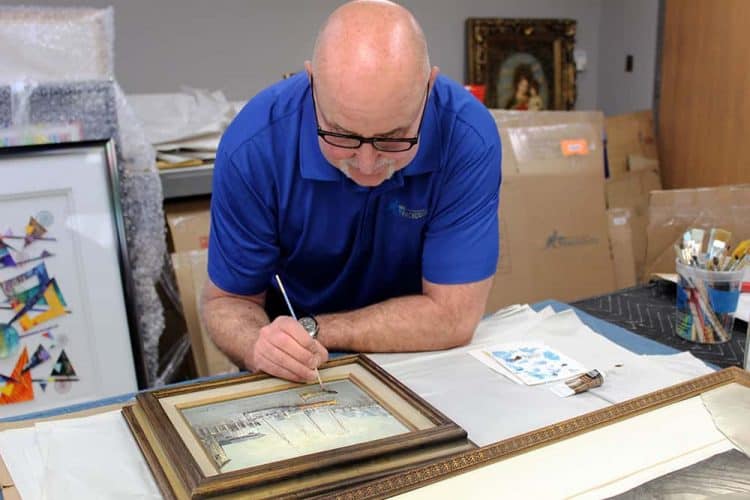 Art Restoration & Conservation Services
In addition to cleaning services, Blue Kangaroo Packoutz can restore your artwork to a pre-loss condition. Our highly trained art restoration specialists have many years in the industry and have worked with all types of mediums. For pieces requiring even more specialized work that would fall under the umbrella of art conservation, we partner with skilled art conservation experts in the industry.
For more information on what Blue Kangaroo Packoutz has to offer, visit our main services page.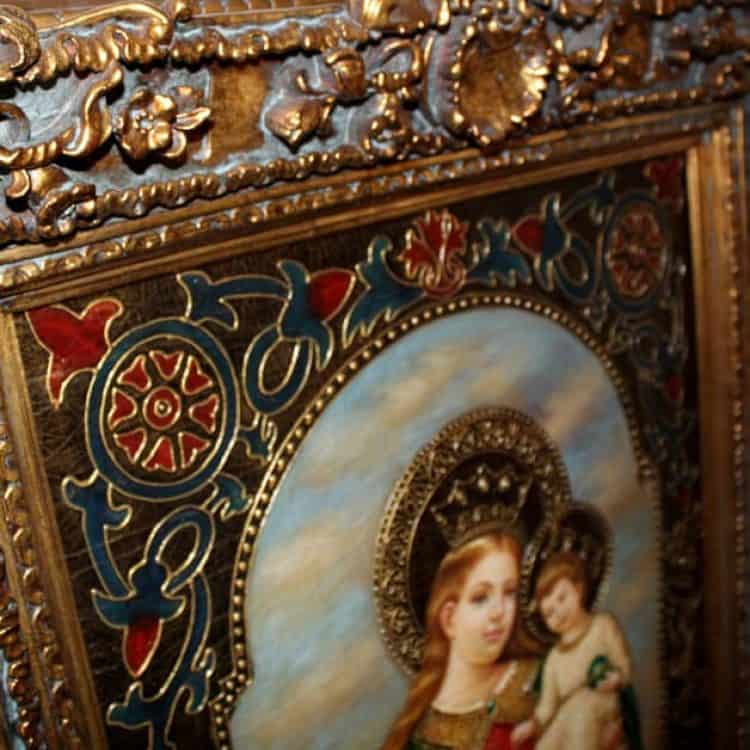 The Blue Kangaroo Packoutz Process
After disasters strike, it's natural to worry about your personal belongings. That's why we've created an approach that gives you peace of mind every step of the way. Our goal is to make the restoration process easier for you until the day you move back home.
Success
Stories
WHAT MAKES US DIFFERENT THAN YOUR Average Restoration Company?
Service TITLE

Lorem ipsum dolor sit amet, consetetur sadipscing elitr, sed diam nonumy eirmod tempor invidunt ut labore et dolore magna aliquyam erat, sed diam voluptua…

Service TITLE

Lorem ipsum dolor sit amet, consetetur sadipscing elitr, sed diam nonumy eirmod tempor invidunt ut labore et dolore magna aliquyam erat, sed diam voluptua…

Service TITLE

Lorem ipsum dolor sit amet, consetetur sadipscing elitr, sed diam nonumy eirmod tempor invidunt ut labore et dolore magna aliquyam erat, sed diam voluptua…

Service TITLE

Lorem ipsum dolor sit amet, consetetur sadipscing elitr, sed diam nonumy eirmod tempor invidunt ut labore et dolore magna aliquyam erat, sed diam voluptua…

Service TITLE

Lorem ipsum dolor sit amet, consetetur sadipscing elitr, sed diam nonumy eirmod tempor invidunt ut labore et dolore magna aliquyam erat, sed diam voluptua…

Service TITLE

Lorem ipsum dolor sit amet, consetetur sadipscing elitr, sed diam nonumy eirmod tempor invidunt ut labore et dolore magna aliquyam erat, sed diam voluptua…