Full-Service Art Restoration You Can Trust
Smoke, fire, and moisture can all cause serious damage to artwork. Fortunately, with proper treatment and expertise, most works of art can be completely restored. Our Blue Kangaroo Packoutz of [DBA] specialists have the skills and experience needed to recover your treasured art pieces. Our cleaning and restoration methods are gentle, yet effective, preserving your artwork for years to come. If you're looking to give your art a renewed look, we also offer custom art framing and matting services.
Art Framing Services
At Blue Kangaroo Packoutz of [DBA], we provide custom framing for art pieces of all shapes and sizes. Call us today at 970-458-1600 to learn more about our custom framing options. We'll help you find the perfect frame for your artwork.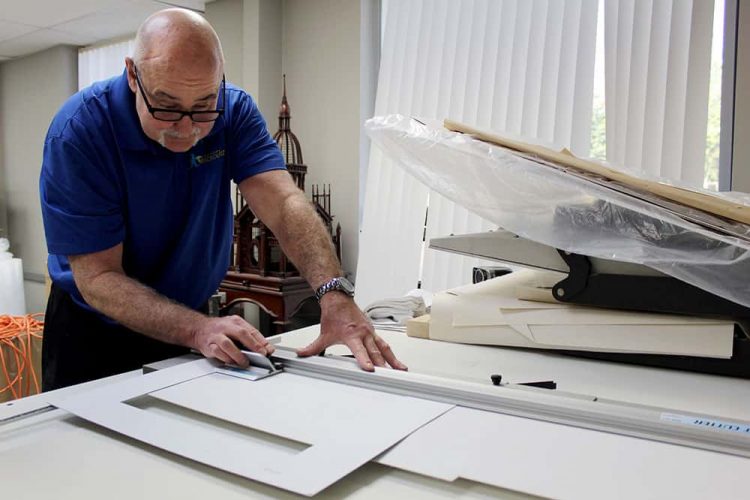 Art Cleaning Services
We offer the best art cleaning services in the [DBA], [SECONDARY-GEO], and [TERTIARY-GEO] areas. Using a range of advanced, minimally invasive cleaning methods—such as ionized air washing, particle removal sponges, and enhanced deodorizing techniques—we're able to completely revitalize your beloved art pieces.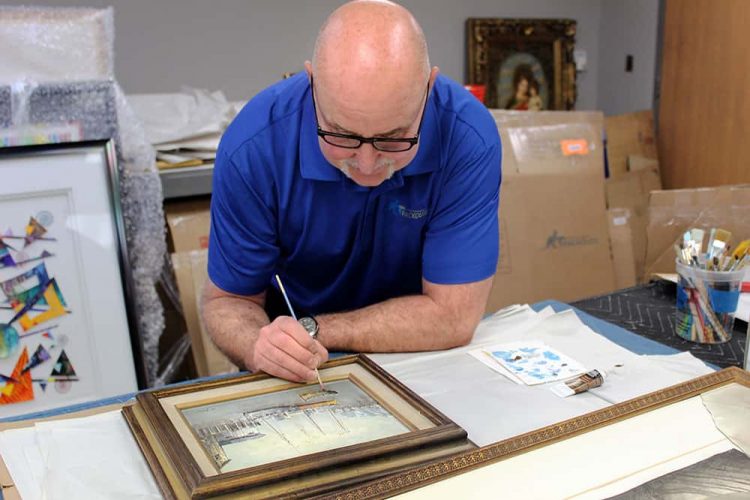 Art Restoration Services
Has your artwork been damaged? In addition to our cleaning services, Blue Kangaroo Packoutz of [DBA] also offers expert art restoration. We train our specialists to work with all kinds of art mediums and constructions. With Blue Kangaroo Packoutz on your side, you can rest assured knowing your art is in good hands.
For more information on what Blue Kangaroo Packoutz has to offer, visit our main services page.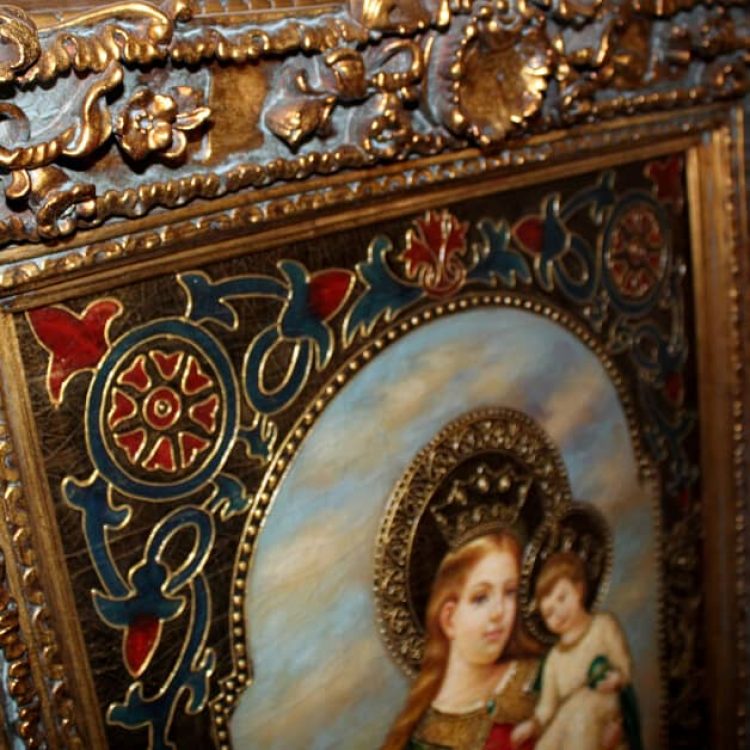 The Blue Kangaroo Packoutz Process
After disasters strike, it's natural to worry about your personal belongings. That's why we've created an approach that gives you peace of mind every step of the way. Our goal is to make the restoration process easier for you until the day you move back home.
Initial Assessment

A representative from our team will assess the items to determine if they can be salvaged and restored.

Packout & Inventory

Salvageable items are carefully packed onto our trucks and entered into our digital tracking system.

Processing

Items are cared for by our cleaning and restoration specialists. We check, clean, repair, restore, and revitalize.

Storage

Throughout the entire restoration process, your items are safe and secure in our climate-controlled warehouse.

Packback

We'll deliver and carefully unpackage your boxed items and place them in their originating location.
Success
Stories
WHAT MAKES US DIFFERENT THAN YOUR Average Restoration Company?
Service TITLE

Lorem ipsum dolor sit amet, consetetur sadipscing elitr, sed diam nonumy eirmod tempor invidunt ut labore et dolore magna aliquyam erat, sed diam voluptua…

Service TITLE

Lorem ipsum dolor sit amet, consetetur sadipscing elitr, sed diam nonumy eirmod tempor invidunt ut labore et dolore magna aliquyam erat, sed diam voluptua…

Service TITLE

Lorem ipsum dolor sit amet, consetetur sadipscing elitr, sed diam nonumy eirmod tempor invidunt ut labore et dolore magna aliquyam erat, sed diam voluptua…

Service TITLE

Lorem ipsum dolor sit amet, consetetur sadipscing elitr, sed diam nonumy eirmod tempor invidunt ut labore et dolore magna aliquyam erat, sed diam voluptua…

Service TITLE

Lorem ipsum dolor sit amet, consetetur sadipscing elitr, sed diam nonumy eirmod tempor invidunt ut labore et dolore magna aliquyam erat, sed diam voluptua…

Service TITLE

Lorem ipsum dolor sit amet, consetetur sadipscing elitr, sed diam nonumy eirmod tempor invidunt ut labore et dolore magna aliquyam erat, sed diam voluptua…