Many regions across the U.S. are experiencing severe drought conditions. As a result, states like Oklahoma are seeing a steep increase in wildfire outbreaks.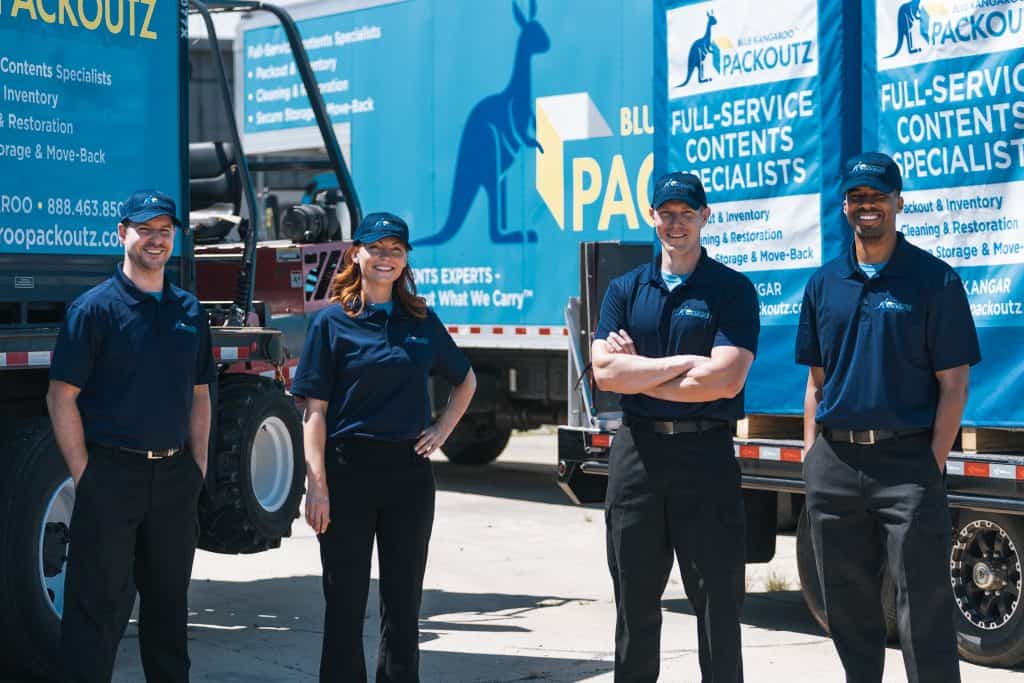 Specializing in the restoration of contents damaged by fire, flood waters, mold and more, the Blue Kangaroo Packoutz franchise network has extensive knowledge in both damage prevention and contents restoration. David Gavilanes, Regional Business Coach at Blue Kangaroo Packoutz, recently shared expert advice for homeowners with KUTL-TV and KOKH-TV. David notes that keeping belongings safe from potential fire damage begins with preparedness and loss prevention. He suggests homeowners store important documents such as birth certificates and vital records in an off-site safety deposit box to ensure their safety and preservation.
In the event of a wildfire leading to property damage, David shares that Blue Kangaroo Packoutz is able to recover and restore a wide range of belongings. The restoration process includes an initial assessment of the damage, contents packout and inventory, processing the items, secure storage, contents cleaning and restoration, and finally the delivery of restored items.
While recovering from wildfire damage can be extremely challenging, Blue Kangaroo Packoutz is proud to be providing clients with peace of mind through their compassionate and high quality approach to the contents restoration process. To request a service, click here or call the 24/7 Emergency Hotline at 866-252-6427.